this page will give a brief guide on how to renew your JKA England license
How To Renew your JKA England License
renewing your JKA England license is easy. after logging in you should be able to view your license online and print it off. to begin simply click the button at the bottom of this page.
IMPORTANT NOTE! The email address to use will be the same one you used to apply for the license.
if you're not sure what email address you used please contact us and we can check the database and find out for you.
Once you've logged in, we strongly recommend printing off your license slip and adding it to your license book. this will make the process much easier when you come to gradings.
The Short guide below will guide you through the your first time logging in.
Step One.
Step Two.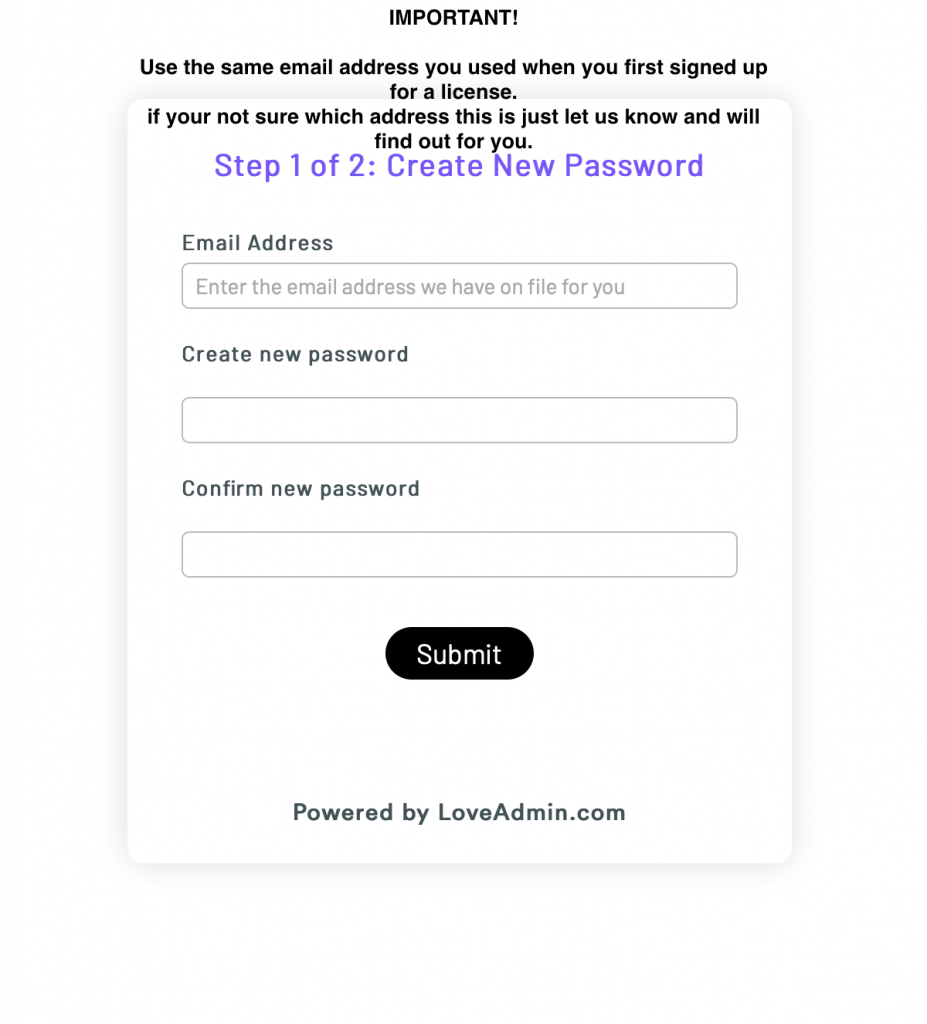 Step Three. Once you've completed this step you will receive a email from Loveadmin/JKA England confirming your login

Then you're done!
Click the button below to begin.