Hi everyone,
we know the last couple of months have been extremely difficult for everybody
but with September around the corner its important to look to the future and the good things it will bring.
which is why I'm ecstatic to announce that Stratford Karate Club Will be officially Reopening on Thursday September 3rd 2020!
although the club has supplied its members with free zoom lessons over the the last 5 months since the beginning of the LOCKDOWN in the uk
we are definitely happy to at last be returning to the dojo
with the reopening comes some changes
firstly, we've moved venues to the Bryant street community centre and swapped our weekly Monday night class for a Tuesday night instead.
the community centre have been fantastic in setting us up to operate from there for the foreseeable future.
we are still looking for the right venue to host our Sunday morning classes but while we look we will continue to hold classes on Sunday mornings at West Ham park.
our second change is to our pricing structure (don't panic!)
one of the many benefits of karate as a hobby is its relatively low cost in comparison to other sports activities

due to an increase in our running costs we've decided to increase the children's pay as you go rate from £7 per lesson to £8, bringing in line with the Adults rate.
now we understand that money may now be tighter than ever before so that's why to balance this increase we will be introducing a monthly subscription in due course. this will allow us to offer students discounts for paying a monthly sum up front.
we will be announcing our subscriptions price very soon.
in turn for this price increase students will receive better value for money than ever before with a members only area of the website under construction and smaller lesson sizes due to the social distancing requirements will mean more focused and personalised classes.
the price changes will be put into action from 03/09/2020 in line with the reopening.
but don't worry because if you return to training with us in September you'll be able to take advantage of our reopening special offer!
This brings us to the last and possibly the most important piece of news, our special offer for September is NOT restricted to new members of the club.
we decided that we would open this offer up to any member old or new as a way of assisting people getting back into their hobbies be it for themselves or their children. for more information on our best offer yet click here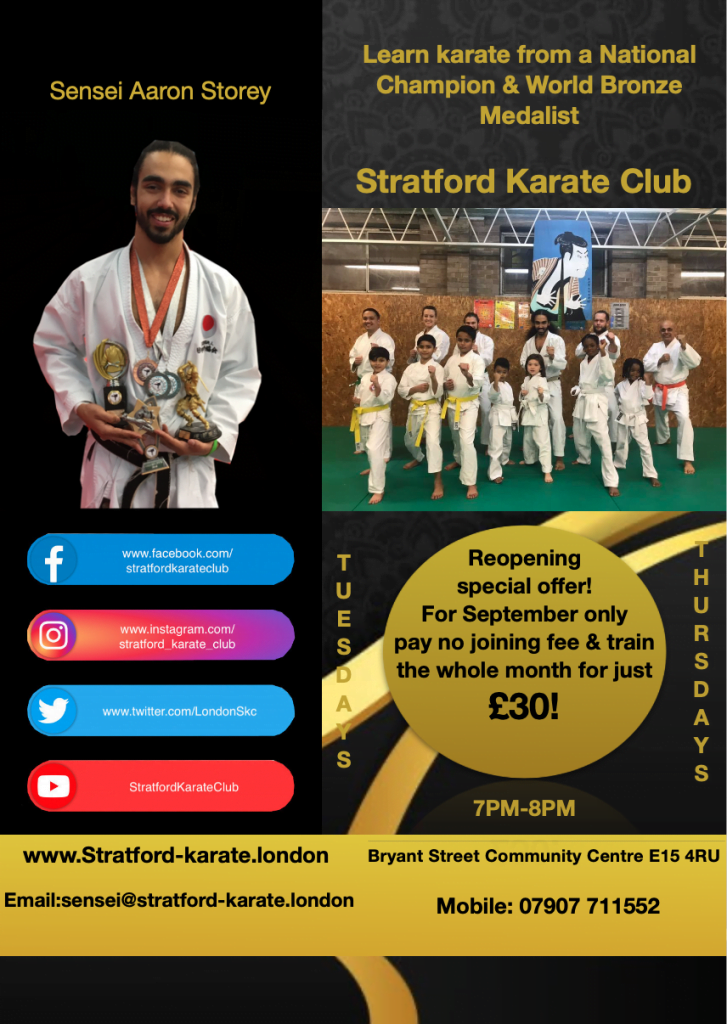 Kind Regards

Sensei Aaron